Description
The Vajda Makai 43 was introduced in 2020 as Vajda's new top end performance ski . The hull length at 5.8m provides a very maneuverable ski with extremely fast acceleration. The narrow catch and ergonomic cockpit enables a very efficient paddling posture making the ski very enjoyable to paddle.
The shorter length and Vajda's new construction methods has resulted in a extremely light ski making it very good value for money on a dollar to weight ratio.
The New Elite Build finish (pictured below) will come in Epoxy Light Grey with Coloured cockpit of your choice.
Ski Length 5.8 m  Width 43 cm Cockpit Width: 39cm
Weight: 10.2-10.5kg (Elite Build)
Stability: 2/5
Features:
Progressive double cut nose for optimal Upwind and Downwind
Flat hull for maximum speed while surfing
Front deck cutaways for better paddle technique
High functional DeBrito Bailer
Ergonomic cockpit seat
Boat Dimensions:
Length: 5.8m
Width: 43cm
Stability: 2/5
Construction Builds:
Elite: Carbon – Epoxy Herex foam core Hot Cured Epoxy Vacuum
To see what is included in each construction build visit: Vajda MAKAI 43
Build Weight & Pricing:
Elite:

10.2-10.5kg

 
$5,200
Boat Colour: Standard boat colour is Squirrel Grey RAL 7000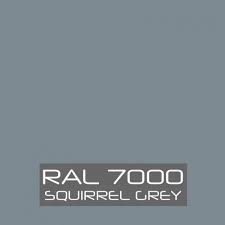 Cockpit Colours:
Available in a range of custom cockpit colours